Brothers Tom and Mike Kelly were born in Chicago in the 60's. In 1972 the Kelly family, with 3 young kids under 8 years of age, migrated to Minneapolis Minnesota. Thomas Kelly Sr. was in the carpet business, and the housing boom in Minnesota was in full swing.
With Dads family in Chicago, and Moms close family in Des Moines, this bunch had to endure many, many, many, holiday road trips. The method of transportation was a VW Bus. Brown and Tan. 8-track player. Jackson Brown. Credence. The Eagles. Waylon and Willie. Fleetwood Mac. Bob Seger. Jerry Jeff Walker.  Van Morrison. Buddy Holly. John Prine. Leonard Cohen. Gladys Night and the Pips. Johnny Cash. The Amazing Rhythm Aces… until the madness set in.
The brothers just wanted to hear rock and roll. But it was Dad's VW bus. Dad's rules. Dad's music. One Thanksgiving road trip weekend, Tom brought his Aerosmith Get Your Wings 8 track. Mike brought his Kiss Destroyer 8 Track. Dad refused to insert the rock and roll 8 tracks. At this point, the kids knew it was time to rock. Mom and Dad dropped the kids off at St. Paul civic center in 1976 to see Kiss. Tom was 12, Mike was 9. Time to rock indeed.
Both brothers learned to play on the guitars Dad had laying around. Decades of rock and roll mayhem ensued for the brothers. Mike went down the classy road of U2-ish power pop, while Tom put down his guitar and ventured toward the ultra-douchey, David Lee Roth, Hard-Rock lead singer thing.
It was late 1999 when the brothers realized they both had a special place in their hearts for that goddamned VW Bus 8 track music. They started writing songs. The Dagnabits were spawned. The rest is history.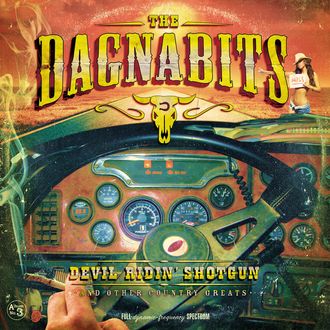 DEVIL RIDIN' SHOTGUN
Release: Coming Soon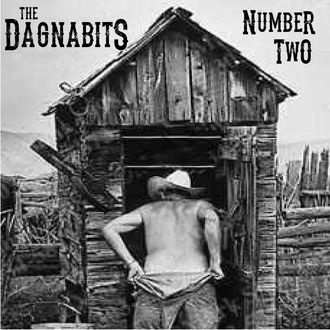 NUMBER TWO
Released: 2017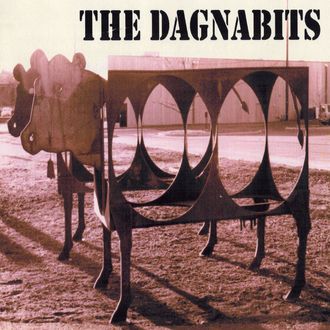 THE DAGNABITS
Released: 2001